Direct Digital Mammography (DR) with Computer-Aided Detection
Digital mammogram remains the base imaging exam for breast cancer screening. VM-Med utilizes only direct digital mammography equipment.
Patients being seen by a physician in our breast center on the same day as their mammography exam benefit from receiving their mammography results during their visit, greatly reducing anxiety associated with result delays. VM-Med is accredited by the Canadian Association of Radiologists in mammography.
What is direct digital mammography and what are its benefits?
Direct digital mammography is different from what is often referred to as "digital mammography" which is simply the digitization of analogue film. With direct digital mammography, images are captured and reviewed digitally, offering many benefits over standard mammography. Direct digital mammography is known to be significantly more accurate in detecting breast cancers than either analogue or digital mammography. Direct digital also emits significantly less radiation than traditional mammography.
What is CAD and what are its benefits?
All of VM-Med's mammography reading stations are equipped with Computer-Aided Detection (CAD) software, which further improves accuracy by highlighting suspicious areas.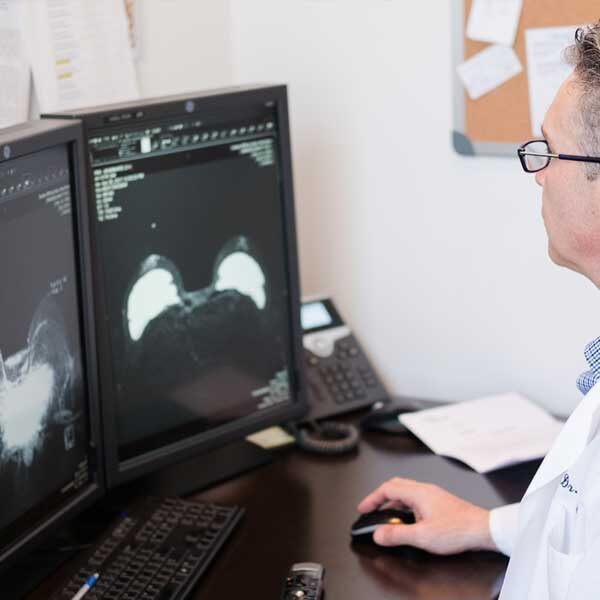 Online inquiries are answered as soon as possible during regular business hours.
The fastest way to reach us is by completing the online inquiry form below.
Address
1538 Sherbrooke Street West,
Suite 1000 (10th floor)
Montreal, QC, H3G 1L5
Get directions >
Phone & Fax
514-933-2778
1-800-849-6048
514-933-4728

Opening Hours
Monday to Thursday: 8AM – 6PM
Friday: 8AM – 5PM
Saturday: 8AM – 4PM
Sunday: Closed
*Exams need to be scheduled in advance. Please call to book an appointment.
Why is VM-Med
the right choice?