Breast Biopsy – FNAC, Core, Stereotactic, MRI
Breast abnormalities, including lumps, may require further investigation. If your physician finds an abnormality they may suggest that you receive a breast biopsy. Our breast biopsy clinic in Montreal handles thousands of new breast biopsy cases every year.
VM Med is fully equipped to handle all breast biopsy types including ultrasound, stereotactic and MRI-guided biopsies:
Fine needle aspirations (FNACs) breast biopsy
Breast core biopsy (a core biopsy of the breast)
Punch biopsy
Incisional biopsy
Stereotactic breast biopsy
MRI breast biopsy
Advanced laboratory technology allows us to deliver breast biopsy results quickly – usually within 4 to 10 business days – allowing our physicians to rapidly indicate the optimal course of follow-up action. Tissue acquisition and examination are conducted by our highly qualified team in Montreal, with an emphasis on patient comfort and the minimization of any breast biopsy recovery time.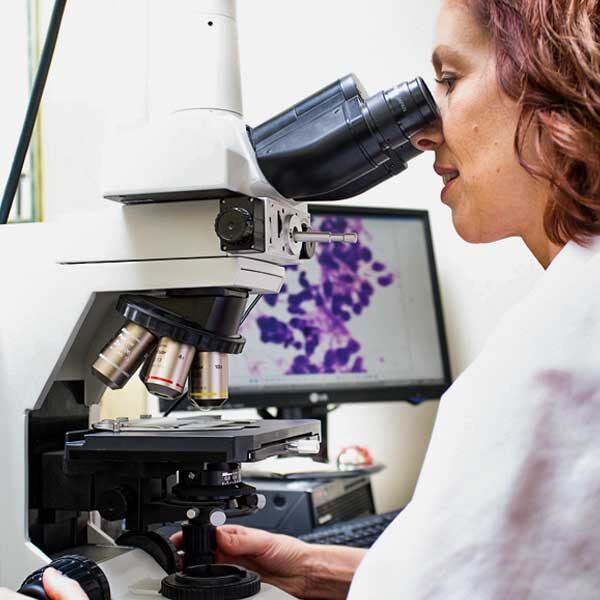 Ultrasound-guided Breast Biopsy
Suspicious findings may require further investigation from your physician, including a possible ultrasound-guided breast biopsy. During an ultrasound-guided breast biopsy, your physician uses an ultrasound machine to guide the needle in a very specific location in order to harvest a very small amount of tissue to be analyzed by a pathologist. VM Med's ultrasound technology is capable of producing 3D-4D images of outstanding clarity, providing an extremely detailed view of the breast tissue. Ultrasound-guided biopsy recovery time is usually very minimal.
Stereotactic Breast Biopsy
A stereotactic breast biopsy is a special image-guided biopsy that uses mammography and a stereotactic table (a special table made for this biopsy) in order to harvest tissue to be analyzed by both a pathologist and a radiologist. If your physician has suspicions about an abnormality in your breast they may suggest a stereotactic breast biopsy procedure, which can produce more definitive results. A stereotactic-guided breast biopsy is a minimally invasive procedure. As with all VM Med procedures, our team will ensure that the patient is well informed and comfortable before, during and after the procedure.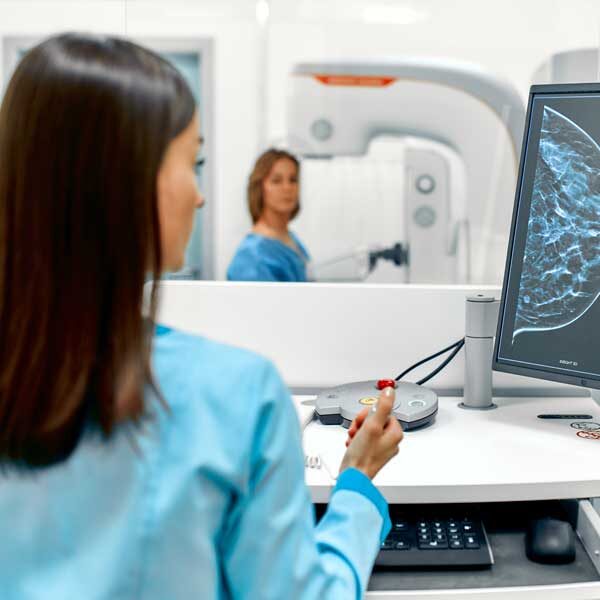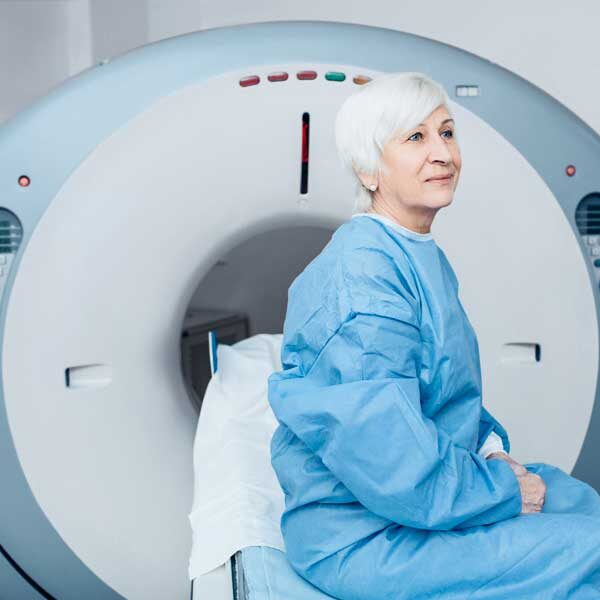 An MRI assisted breast biopsy uses a strong magnetic field to provide surgeons and radiologist with an extremely accurate view of a very specific area under suspicion. During the MRI breast biopsy, you will be injected with a contrast dye that will help illuminate the area in question during the procedure. The surgeon will locate the area requiring biopsy.
VM Med's MRI machine is located in our ninth floor MRI center, in a unique, sunlit environment. Our open bore (wide opening) MRI offers patients a calmer, more open experience than is available from traditional MRI machines. By greatly lessening the feeling of constriction that comes with exams in traditional MRI machines, our open bore machine is suitable for claustrophobic patients.
VM Med was also Canada's first Siemens-Sentinelle designated Breast MRI Center of Excellence for image production, research, and staff training and testing for new MRI guided biopsy technology.
Online inquiries are answered as soon as possible during regular business hours.
The fastest way to reach us is by completing the online inquiry form below.
Address
1538 Sherbrooke Street West,
Suite 1000 (10th floor)
Montreal, QC, H3G 1L5
Get directions >
Phone & Fax
514-933-2778
1-800-849-6048
514-788-1484

Opening Hours
Monday to Friday: 7:30AM – 4:30PM
Saturday to Sunday: Closed
Why is VM Med
the right choice?
The VM Med Montreal Breast Center is the largest private breast center in Canada and an internationally recognized leader in breast cancer prevention, detection, diagnosis, and treatment. Every year, we diagnose and treat hundreds of new breast cancer cases and screen thousands of women for breast cancer.
VM Med is proud to be the first Canadian member of the National Consortium of Breast Centers, a non-profit membership organization dedicated to excellence in breast health care.