What is the Nuclear Medicine & PET/CT Center?
VM-Med's Nuclear Medicine and PET/CT Center offers patients rapid access to bone and cardiac examinations and PET/CT scans, which are used for cancer detection and monitoring, evaluation of treatment response, and the early detection of Alzheimer's disease.
Our specialties:
Nuclear medicine: a safe, painless way of producing images of the human body with the help of radioactive isotopes.
CT Scan: produces images of different parts of the body (brain, lungs, lumbar spine, etc) that can highlight several abnormalities that are harder to evaluate with other imaging techniques.
PET/CT Scan: These scans detect tumors, assess the aggressiveness of a cancer, and determine the stage of cancers. These results are used to determine the most appropriate form of treatment. In some cases, the PET/CT examination leads to the detection of new metastasis, leading to treatment that is better suited to the patient's actual condition.
PET/CT Ga68-PSMA: A PET/CT scan is also offered specifically for prostate cancer using the radioactive isotope Gallium68-PSMA. This exam allows the detection and localization of metastases regarding prostate cancer before any treatment. It also enables the visualization of disease recurrence if there is an increase in PSA post-treatment, while other imaging tests such as bone scan and CT scan are not yet able to visualize the site of the disease recurrence. The referring physician must thoroughly complete our PET PSMA referral which is available in the REFERRAL FORMS section.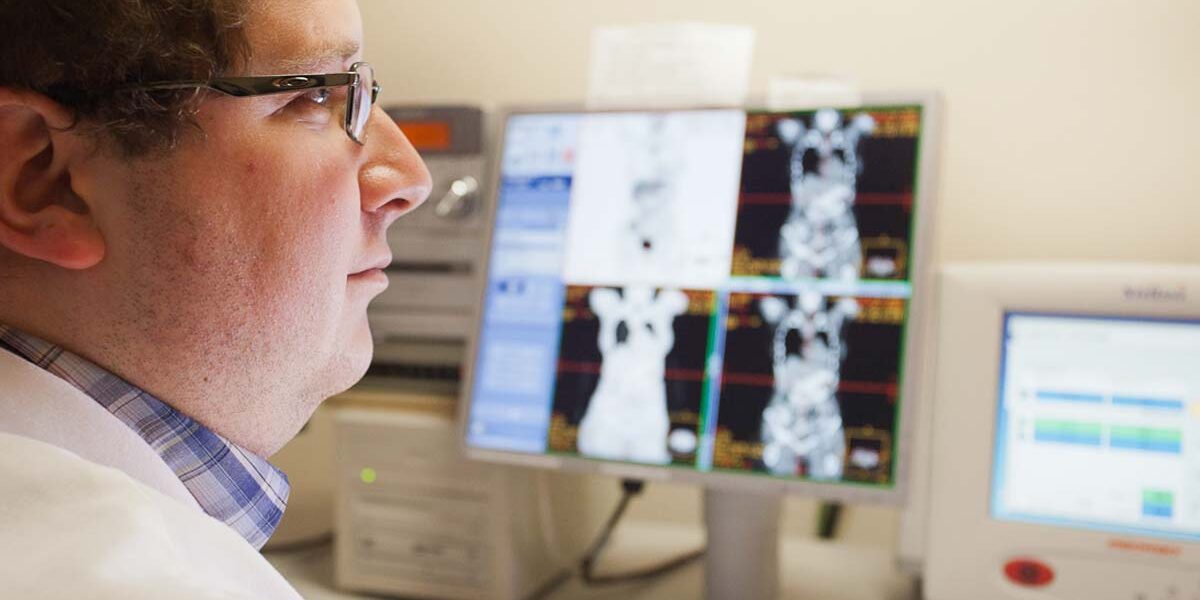 What can a patient expect?
VM-Med delivers timely and excellent care. Once you have your referral rapid appointments are available within a timely manner. Simply fill out the online form, our patient affairs coordinator will contact you as quickly as possible.
Online inquiries are answered as soon as possible during regular business hours.
The fastest way to reach us is by completing the online inquiry form below.
Opening Hours
Monday to Friday: 8:00AM – 5:00PM
Saturday to Sunday: Closed
Why is VM-Med
the right choice?
Our center is characterized by the courtesy and competence of our highly qualified personnel, with every effort made to ensure the comfort of our patients and to offer them personalized service in a pleasant environment.