Breast Imaging - Mammography, Ultrasound, MRI
Being able to gather a detailed and precise picture of the breast is integral to breast cancer prevention and detection. VM Med's Montreal Breast Center patients benefit from our full range of breast cancer imaging services including mammography, breast ultrasound and breast MRI . Our breast imaging center is conveniently located in downtown Montreal and offers both breast screening and diagnostic breast imaging. Same-day appointments can generally be arranged and results are often available the same day. Patients needing more than one exam can usually receive everything in one convenient appointment.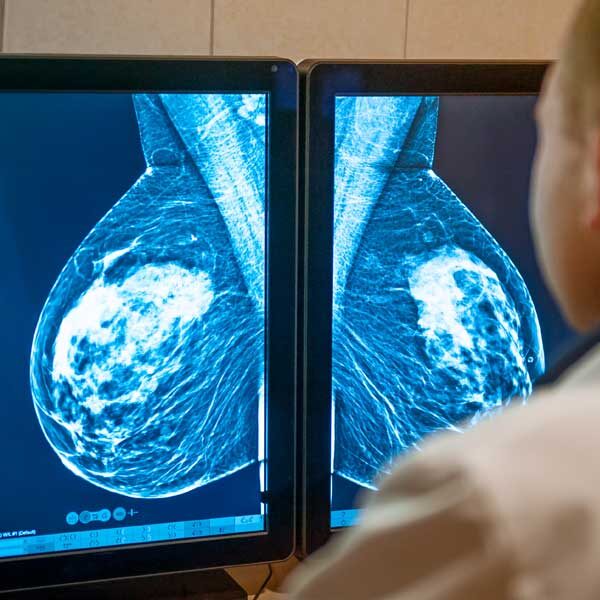 Direct Digital Mammogram (DR) With Computer-aided Detection (CAD)
Digital mammogram remains the base imaging exam for breast cancer screening. VM Med utilizes only direct digital mammography equipment. Patients being seen by a physician in our breast center on the same day as their mammography exam benefit from receiving their mammography results during their visit, greatly reducing anxiety associated with result delays. VM Med is accredited by the Canadian Association of Radiologists in mammography.
In many instances, a mammogram alone is not enough to provide proper screening or diagnosis and further imaging, such as breast ultrasound, is required. This is most often the case for patients at higher risk of developing breast cancer, patients with dense breasts, patients presenting with a lump or a cyst that may require a biopsy, or patients with other breast abnormalities.
Breast ultrasound is also used routinely to conciliate any clinical, mammography or MRI image variations. Our breast-focused physicians perform hundreds of breast ultrasounds a year, making them among the most qualified breast ultrasound experts in Canada.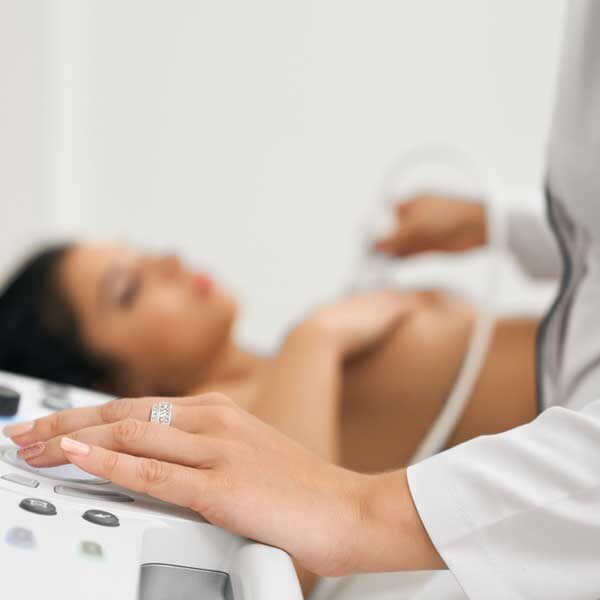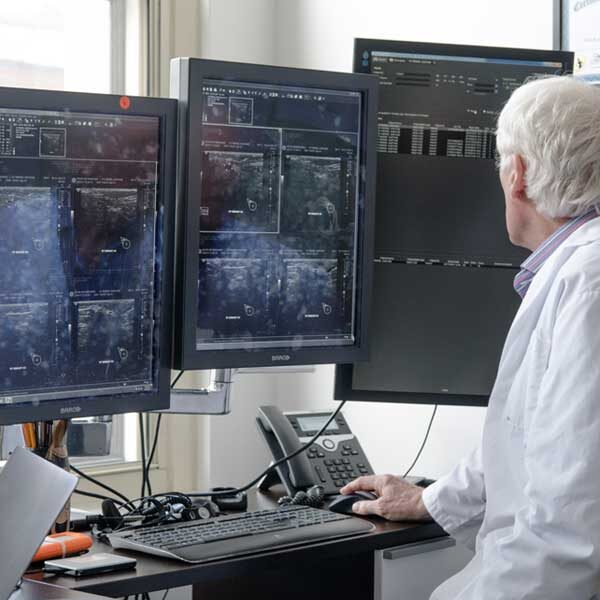 Breast MRI with Computer Aided Detection (CAD)
MRI of the breast provides a more detailed picture of specific areas of the breast than either mammography or ultrasound. Breast MRI images provide the radiologist with a better understanding of any abnormality that your physician may have noted.
Online inquiries are answered as soon as possible during regular business hours.
The fastest way to reach us is by completing the online inquiry form below.
Address
1538 Sherbrooke Street West,
Suite 1000 (10th floor)
Montreal, QC, H3G 1L5
Get directions >
Phone & Fax
514-933-2778
1-800-849-6048
514-788-1484

Opening Hours
Monday to Friday: 7:30AM – 4:30PM
Saturday to Sunday: Closed
Why is VM Med
the right choice?
The VM Med Montreal Breast Center is the largest private breast center in Canada and an internationally recognized leader in breast cancer prevention, detection, diagnosis, and treatment. Every year, we diagnose and treat hundreds of new breast cancer cases and screen thousands of women for breast cancer.
VM Med is proud to be the first Canadian member of the National Consortium of Breast Centers, a non-profit membership organization dedicated to excellence in breast health care.