MRI, MRI Arthrography, & MRI Biopsies
Located on the ninth floor in a unique, sunlit environment, our open bore (wide opening) MRI offers patients a calmer, more open experience than is available from traditional MRI machines. By greatly lessening the feeling of constriction that comes with exams in traditional MRI machines, our open bore machine is suitable for claustrophobic patients. An appointment and a requisition are required for this type of exam.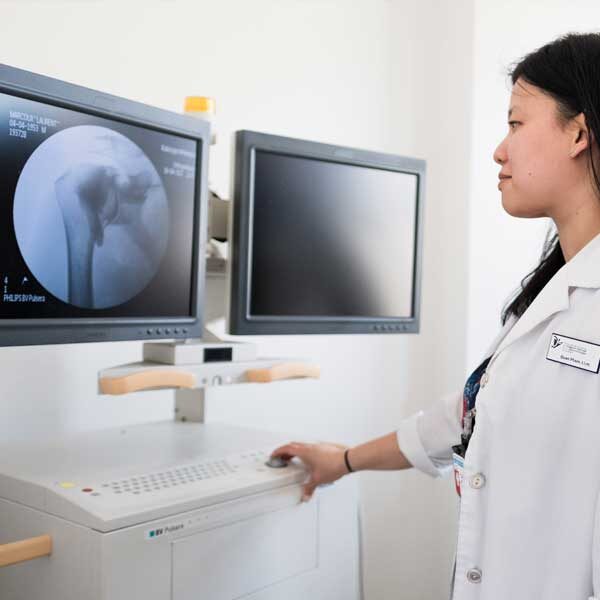 MRI technology takes images (pictures) of the inside of the human body. An MRI examination is widely used to visualize certain areas that are not always visible in standard radiographic studies (X-rays), ultrasounds or other scanners. An MRI is able to cut the images of the structure being analyzed into different planes and is able to reconstruct the images into three dimensions with the help of a computer. The MRI machine uses a magnetic force that is a natural, omnipresent part of the human body's make up. A cylindrical tube is used to create a magnetic force around the patient.
VM-Med offers several types of MRI. Below is a list of just some of the MRI exams we perform:
Abdominal MRI
Pelvic MRI
Brain MRI

Optic nerves MRI
Sella turcica MRI
Optic nerves MRI
Internal auditory canals MRI
Brain and angio MRI (Circule of Willis)
Brain venogram

Spine MRI

Spine 2 segments MRI
Spine 3 segments MRI
Cervical spine MRI
Thoracic spine MRI
Lumbar spine MRI

Musculoskeletal MRI

Shoulder MRI
Elbow MRI
Wrist MRI
Forearm MRI
Hand MRI
Hip MRI
Knee MRI
Leg MRI
Foot MRI

Thorax MRI
Soft tissue MRI
Breast MRI
A magnetic resonance imaging (MRI)-guided biopsy uses a strong magnetic field to provide surgeons and radiologist with an extremely accurate view of a very specific area under suspicion. During this type of procedure you will be injected with a contrast dye that will help illuminate the area in question during the procedure. The surgeon will locate the area requiring biopsy.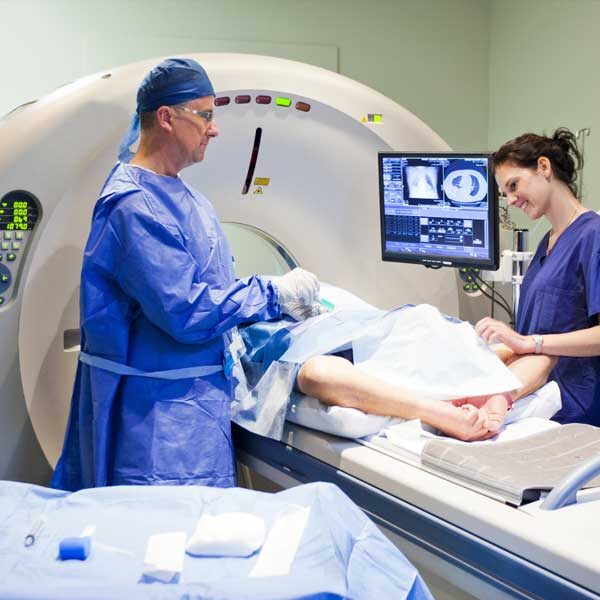 VM-Med was also Canada's first Siemens-Sentinelle designated Breast MRI Center of Excellence for image production, research, and staff training and testing for new MRI-guided biopsy technology.
Online inquiries are answered as soon as possible during regular business hours.
The fastest way to reach us is by completing the online inquiry form below.
Address
1538 Sherbrooke Street West,
Suite 1000 (10th floor)
Montreal, QC, H3G 1L5
Get directions >
Phone & Fax
514-933-2778
1-800-849-6048
514-933-4728

Opening Hours
Monday to Thursday: 8AM – 6PM
Friday: 8AM – 5PM
Saturday: 8AM – 4PM
Sunday: Closed
*Exams need to be scheduled in advance. Please call to book an appointment.
Why is VM-Med
the right choice?