VM-Med offers Montreal's only private oncology department. Our unique, out-of-hospital setting is ideal for those wishing to be followed in a more comfortable environment. Our breast oncology team promotes greater communication with patients and their referring physicians, ensuring that they are monitored in a reassuring manner.
We offer an opportunity for all newly diagnosed cancer patients and their families to discuss treatment options directly with an assembled multidisciplinary team of oncology specialists in order to obtain a better understanding of their situation and a consensus on the most appropriate therapy.
In addition, patients benefit from a variety of on-site post-operative treatments such as athletic therapy and psychology. Hospital appointments – such as chemotherapy and radiation oncology appointments – can be coordinated by our in-house staff. Patients meet regularly with our oncologists and receive updates from our team.
Navigating through the many steps that come with a breast cancer diagnosis and the subsequent treatments can be both daunting and a source of great anxiety. Our oncology navigation team helps you by guiding you through the various steps both before and after your operation. Meeting the VM-Med Oncology team ensures that you receive the support you need, and that all required tests and treatments are performed in a timely manner both before and after your surgery.
Your surgical oncologist will focus on your diagnosis, multidisciplinary treatment, and rehabilitation. Our experienced team will tailor your treatment to your specific needs, whether you have been diagnosed with a non-complex cancer, require a complex general surgical oncology procedure, or have a rare or unusual cancer.
Surgical oncologists are trained to interact with other oncologic specialists as part of the necessary interdisciplinary collaboration dictated by the multidisciplinary treatment of each cancer patient. These specialists also play an important role by participating in community outreach activities in cancer prevention, diagnosis, treatment and rehabilitation, as well as by taking a leading role in cancer research and studies.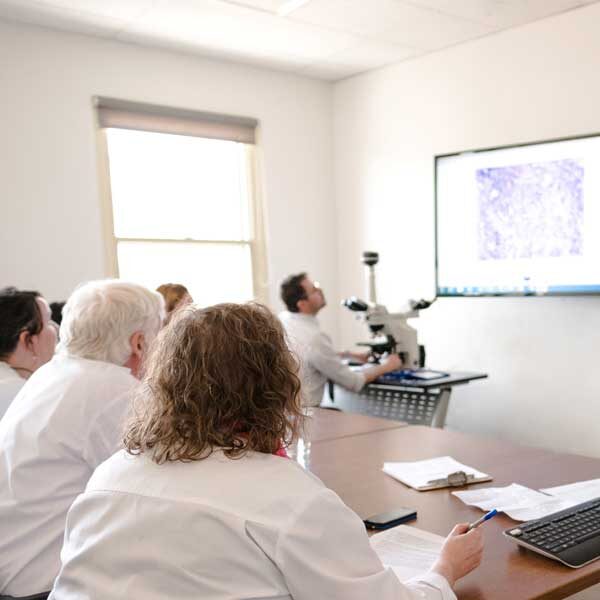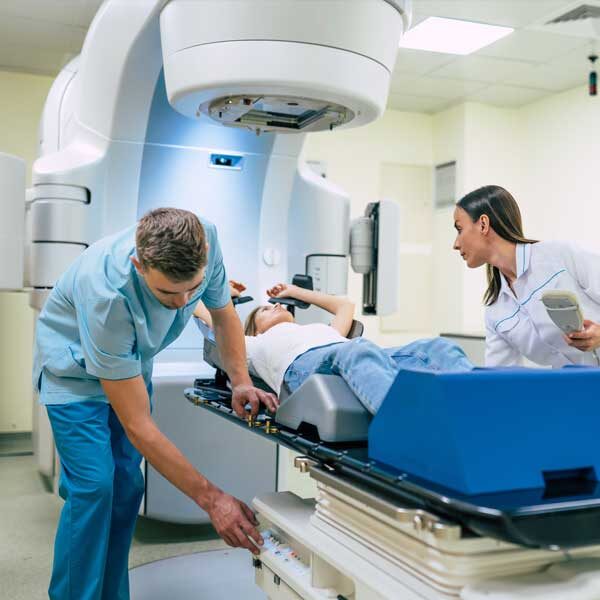 Radiotherapy / Radiation Oncology
After your breast surgery, you may be required to receive radiotherapy treatments. Radiotherapy uses high energy rays to target any cancer cells that could be remaining after your surgery. This type of therapy is usually started a few weeks after your surgery, to ensure that you have had time to heal from your operation. Radiotherapy treatments are generally delayed further for those patients also receiving chemotherapy. It is important to note that if you need radiation therapy, you may require daily treatment visits over the course of several weeks. Therefore, if you require radiotherapy, you will be provided with several options as to where you can receive the treatment.
Chemotherapy / Neoadjuvant Chemotherapy
Chemotherapy is a treatment in which medication is injected into the bloodstream to target cancer cells and prevent them from spreading. Chemotherapy acts by weakening and destroying cancer cells at the site of the cancer as well as throughout the entire body. Chemotherapy is used after surgery primarily for patients being treated for early stage invasive breast cancer (in order to reduce the risk of recurrence) or for patients with advanced breast cancer in order to rid the body of as many cancer cells as possible.
Neoadjuvant chemotherapy is a treatment in which the patient receives injections of medicine prior to breast cancer surgery. This course of action can be recommended for patients whose tumour is large enough that they may require complex surgery. By administering neoadjuvant chemotherapy, the patient's tumour may shrink in size, which in turn could mean a less complex breast cancer operation. The course of treatment usually lasts several weeks and patients generally have their operations three to six months after starting neoadjuvant therapy.
Online inquiries are answered as soon as possible during regular business hours.
The fastest way to reach us is by completing the online inquiry form below.
Address
1538 Sherbrooke Street West,
Suite 1000 (10th floor)
Montreal, QC, H3G 1L5
Get directions >
Phone & Fax
514-933-2778
1-800-849-6048
514-788-1484

Opening Hours
Monday to Friday: 7:30AM – 4:30PM
Saturday to Sunday: Closed
Why is VM-Med
the right choice?
The VM-Med Montreal Breast Center is the largest private breast center in Canada and an internationally recognized leader in breast cancer prevention, detection, diagnosis, and treatment. Every year, we diagnose and treat hundreds of new breast cancer cases and screen thousands of women for breast cancer.
VM-Med is proud to be the first Canadian member of the National Consortium of Breast Centers, a non-profit membership organization dedicated to excellence in breast health care.