Bone Densitometry (DEXA Scan)
Bone mineral density (BMD) is an important component of bone strength, and its measurement is considered the best single method for assessing future risk of osteoporotic fractures and for confirming the diagnosis of osteoporosis. VM-Med employs the highly accurate dual-energy x-ray absorptiometry (DXA) method of assessing BMD, which takes only a few minutes.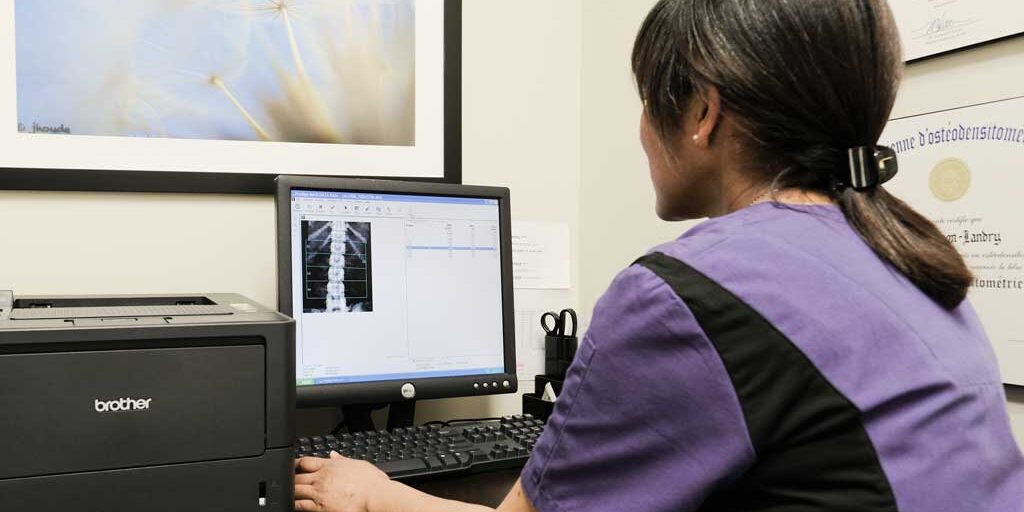 Online inquiries are answered as soon as possible during regular business hours.
The fastest way to reach us is by completing the online inquiry form below.
Address
1538 Sherbrooke Street West,
Suite 1000 (10th floor)
Montreal, QC, H3G 1L5
Get directions >
Phone & Fax
514-933-2778
1-800-849-6048
514-933-4728

Opening Hours
Monday to Thursday: 8AM – 6PM
Friday: 8AM – 5PM
Saturday: 8AM – 4PM
Sunday: Closed
*Exams need to be scheduled in advance. Please call to book an appointment.
Why is VM-Med
the right choice?