Our private ultrasound clinic in Montreal offers several types of ultrasounds. Ultrasound is a medical imaging technique that uses inaudible, high-frequency sound waves and their associated echoes to produce images of the body's tissues and internal organs.
What can a patient expect?
During the ultrasound exam a radiologist or an ultrasonographer (a technologist who specializes in ultrasound exams) places a jellylike substance on the skin of the area in question. A probe that is attached to the ultrasound machine is manually placed over the area and the machine then transmits a high-frequency sound wave into the body. Images are relayed in real time, therefore movement of the patient's organs (or developing baby in the case of a pregnant woman) can be captured by the person doing the ultrasound exam. The ultrasound images are then relayed to a radiologist to interpret the exam results.
VM-Med offers several types of ultrasound including:
Abdominal ultrasound
Pelvic ultrasound
Endovaginal ultrasound
Testicular ultrasound (with or without doppler)
Transrectal prostate ultrasound
Surface ultrasound
Musculoskeletal ultrasound (MSK ultrasound)

Shoulder
Wrist
Elbow
Hand
Hip
Knee
Ankle
Foot
Extremity (thigh, calf, forearm)

Doppler ultrasound

Carotid
Renal
Venous
Hepatic
Arterial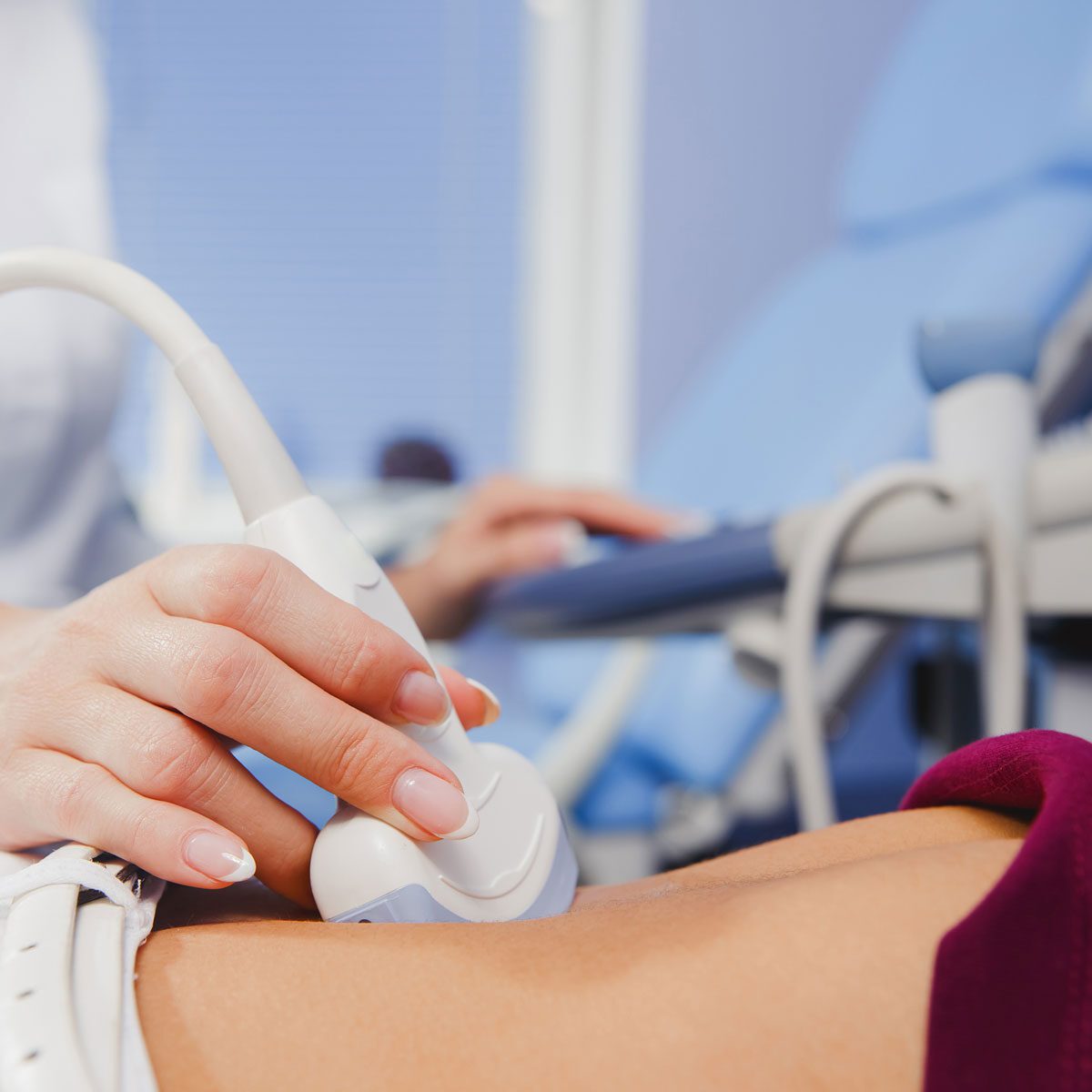 Online inquiries are answered as soon as possible during regular business hours.
The fastest way to reach us is by completing the online inquiry form below.
Address
1538 Sherbrooke Street West,
Suite 1000 (10th floor)
Montreal, QC, H3G 1L5
Get directions >
Phone & Fax
514-933-2778
1-800-849-6048
514-933-4728

Opening Hours
Monday to Thursday: 8AM – 6PM
Friday: 8AM – 5PM
Saturday: 8AM – 4PM
Sunday: Closed
*Exams need to be scheduled in advance. Please call to book an appointment.
Why is VM-Med
the right choice?