Once a diagnosis has been made, a treatment plan will be proposed either by your doctor, or the VM-Med MTC doctor, based on the examination and your test results.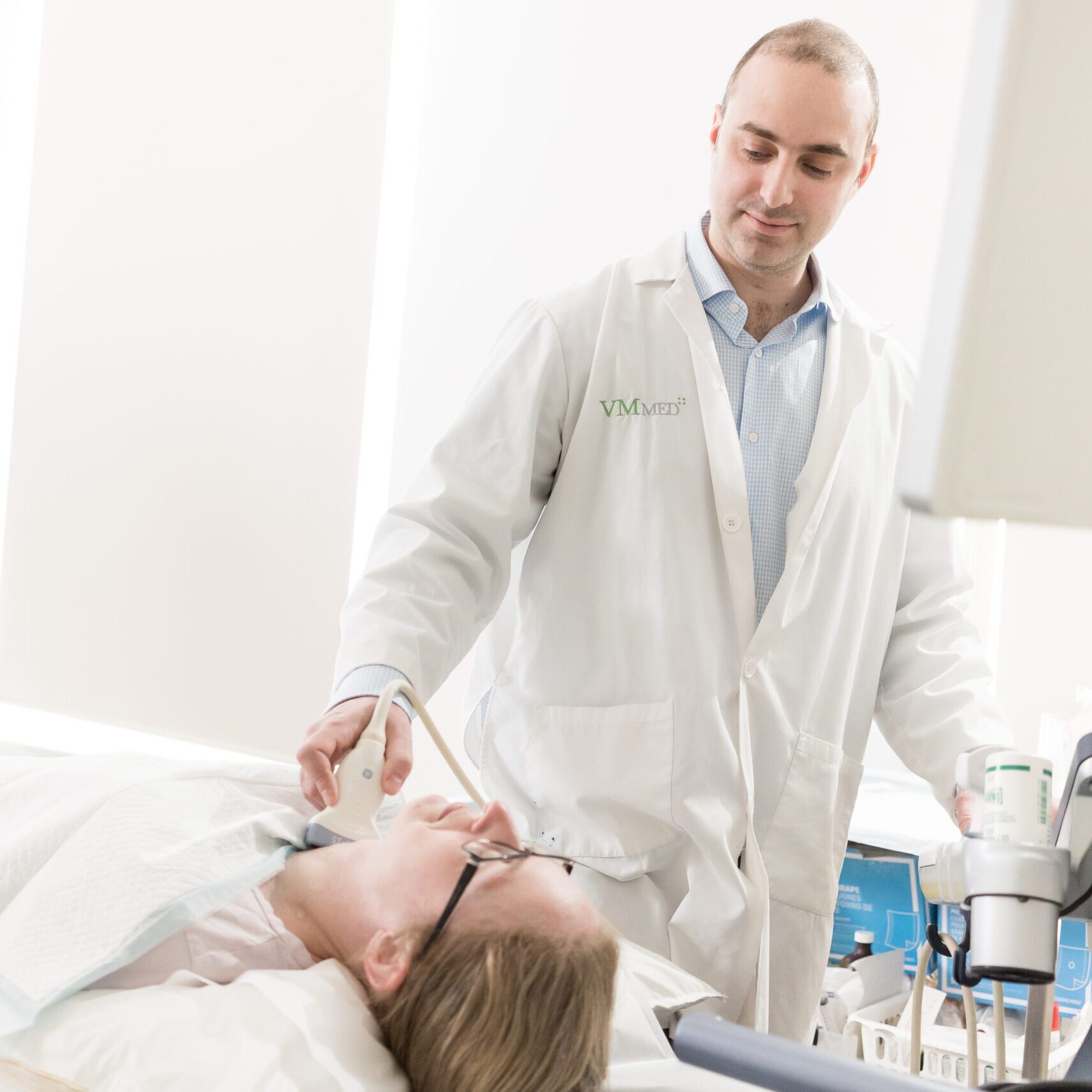 Treatment of your thyroid nodule
Most thyroid "lumps" are benign. Indications for surgery include a large thyroid nodule (a "goiter"), an overactive nodule/ thyroid or thyroid cancer. There are a significant number of unnecessary thyroid surgeries performed every year in Canada putting patients at risk of complications. Other minimally invasive non-surgical procedures, available at VM Med can be used to successfully treat benign and overactive thyroid nodules. If you have any questions about non-invasive treatment of thyroid nodules, ask your VM Med Thyroid specialist.
Thyroid surgery is an operation to remove part or all of the thyroid gland. It is limited to those patients who have potential problems based on pre-op tests. It is usually performed under general anesthesia. Usually, the operation removes the lobe of the thyroid gland containing the "lump", and the isthmus. The pathology assessment, both before and during the operation, will help determine if all of the thyroid gland should be removed. Sometimes, based on the operative findings, the surgeon may decide to stop and remove no more thyroid tissue, or proceed to remove the entire thyroid gland, and/or other tissue in the neck. This is a decision usually made in the operating room by the surgeon based on findings both and at the time of surgery. These options will be discussed by your surgeon with you preoperatively.
After surgery you may have a drain (a tiny piece) of plastic tubing inserted in the wound. This is removed if the fluid accumulation is minimal. However, most patients do not need a drain. Depending on your overall health status and the extent of the thyroid surgery, patients are discharged the day of surgery or one day after surgery.
Complications of thyroid surgery are rare. They include bleeding, a hoarse voice, difficulty swallowing, numbness of the skin on the neck, and low blood calcium. Most complications go away after a few weeks. Patients who have the entire thyroid gland removed have a higher risk of low blood calcium post-operatively.
Patients who have thyroid surgery may be required to take thyroid medication to replace thyroid hormones after surgery. Some patients may need to take a calcium supplement if their blood calcium is low. This will depend on how much thyroid gland remains, and what was found during surgery. In some cases where a malignant tumor is found, radioactive iodine therapy might be recommended after surgery. If you have any questions about thyroid surgery, ask your referring or VM Med doctor and he/she will answer them in detail.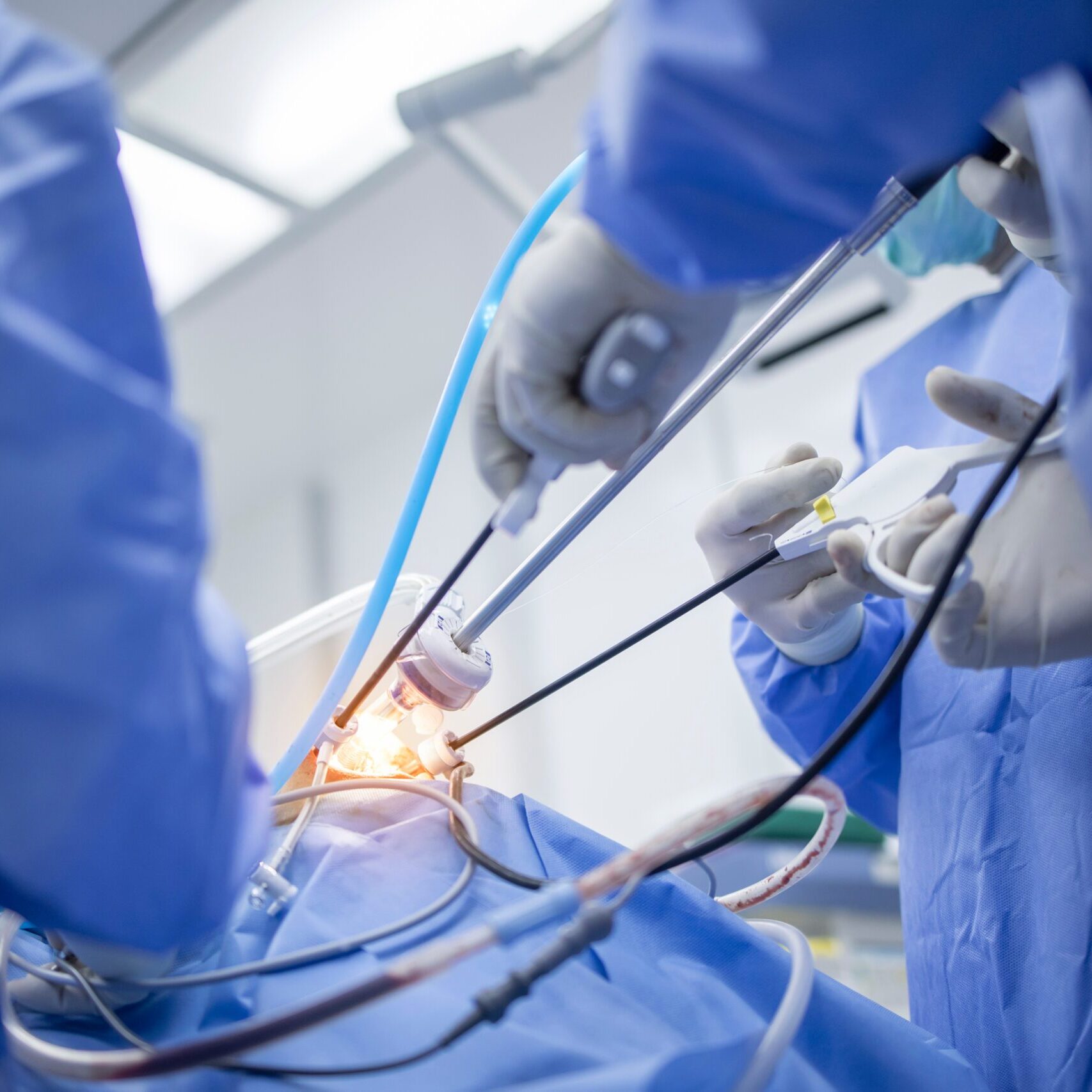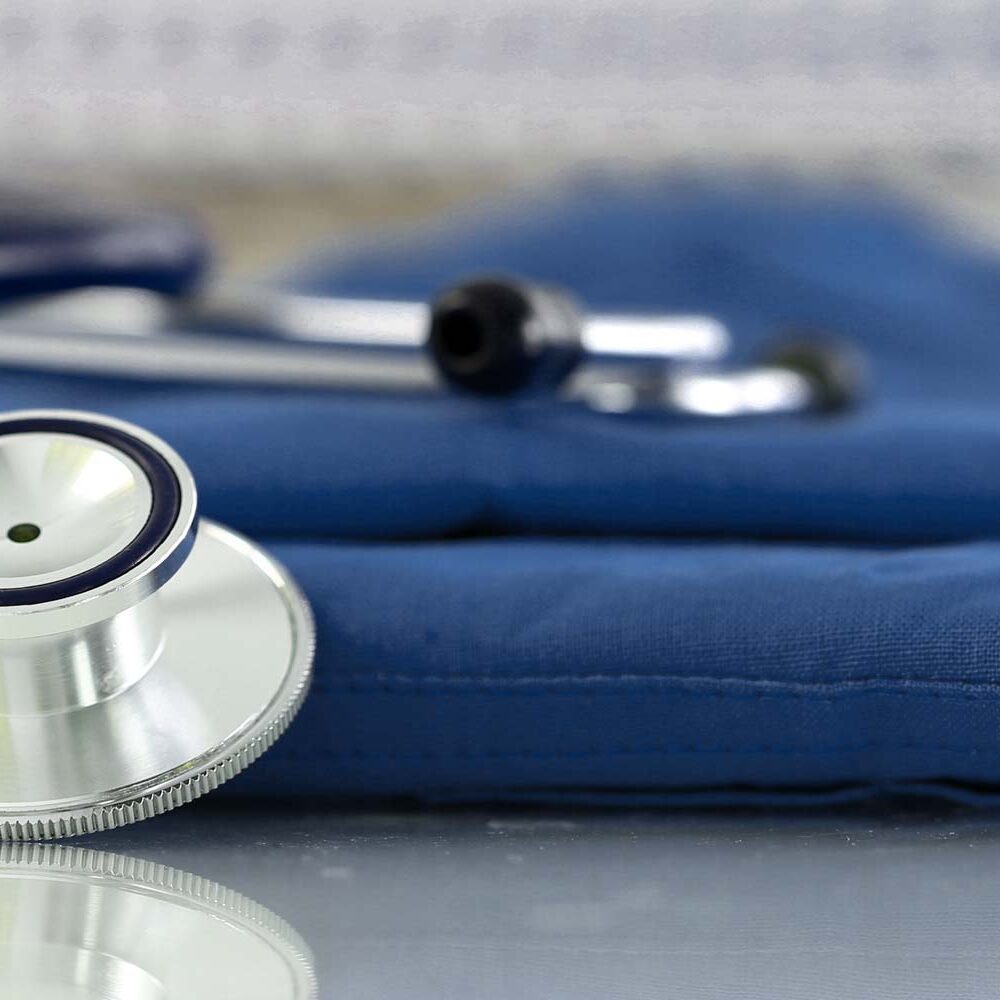 What is head and neck and endocrine surgery?
Head and neck surgery is an activity concerned with medical and surgical treatment of head and neck related structures. It encompasses surgery of benign and malignant tumors of the head and neck, endoscopic examination of air and food passages and treatment of sinus, oral, throat, laryngeal, thyroid, parathyroid and esophageal disorders.
To qualify Head and Neck Surgery, a physician must complete at least five years of post-M.D. specialty training. The VM Med Thyroid Clinic uses a computerized medical data system to study all aspects of thyroid disorders.
Online inquiries are answered as soon as possible during regular business hours.
The fastest way to reach us is by completing the online inquiry form below.
Address
1538 Sherbrooke Street West,
Suite 1000 (10th floor)
Montreal, QC, H3G 1L5
Get directions >
Phone & Fax
514-933-2778
1-800-849-6048
514-788-1484

Opening Hours
Monday to Friday: 7:30AM – 4:30PM
Saturday to Sunday: Closed
Why is VM-Med
the right choice?
Our multidisciplinary team values building long term relationships with our patients. Opting for healthcare services at our private clinic ensures patients receive excellent and timely care with a specialist. Comprehensive exams are conducted onsite, and results are provided in a timely manner.