People who snore may be at increased risk of cancer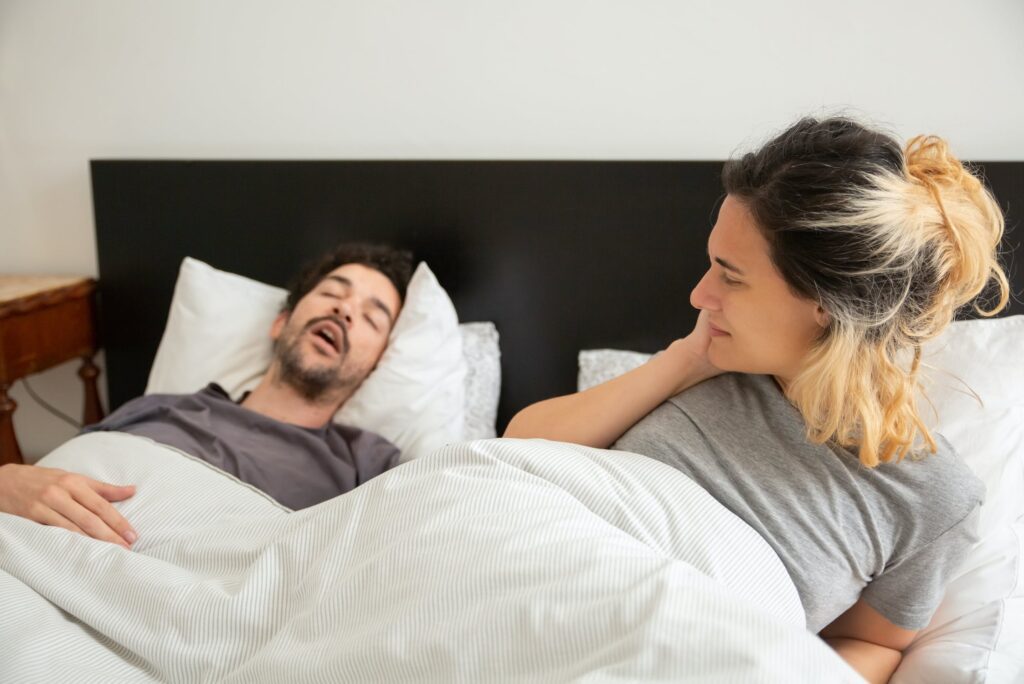 (SciTech Daily) –– Obstructive sleep apnea is linked to an increased risk of cancer, a decline in mental processing powers, and an increased risk of blood clots.
People who suffer from obstructive sleep apnea (OSA) are at an increased risk of cancer, according to a large study presented on September 5 at the European Respiratory Society (ERS) International Congress in Barcelona, Spain. Although not everyone who snores has obstructive sleep apnea, loud snoring is a frequent symptom of the condition.
A second research study found that OSA was also linked to a decline in processing powers in the elderly. In particular, those aged 74 years or more and men showed a steeper decline in certain cognitive tests. A third study showed that patients with more severe OSA were at greater risk of developing blood clots in their veins, which is a potentially life-threatening condition. (…)