'Lungs in a box' to meet the organ shortage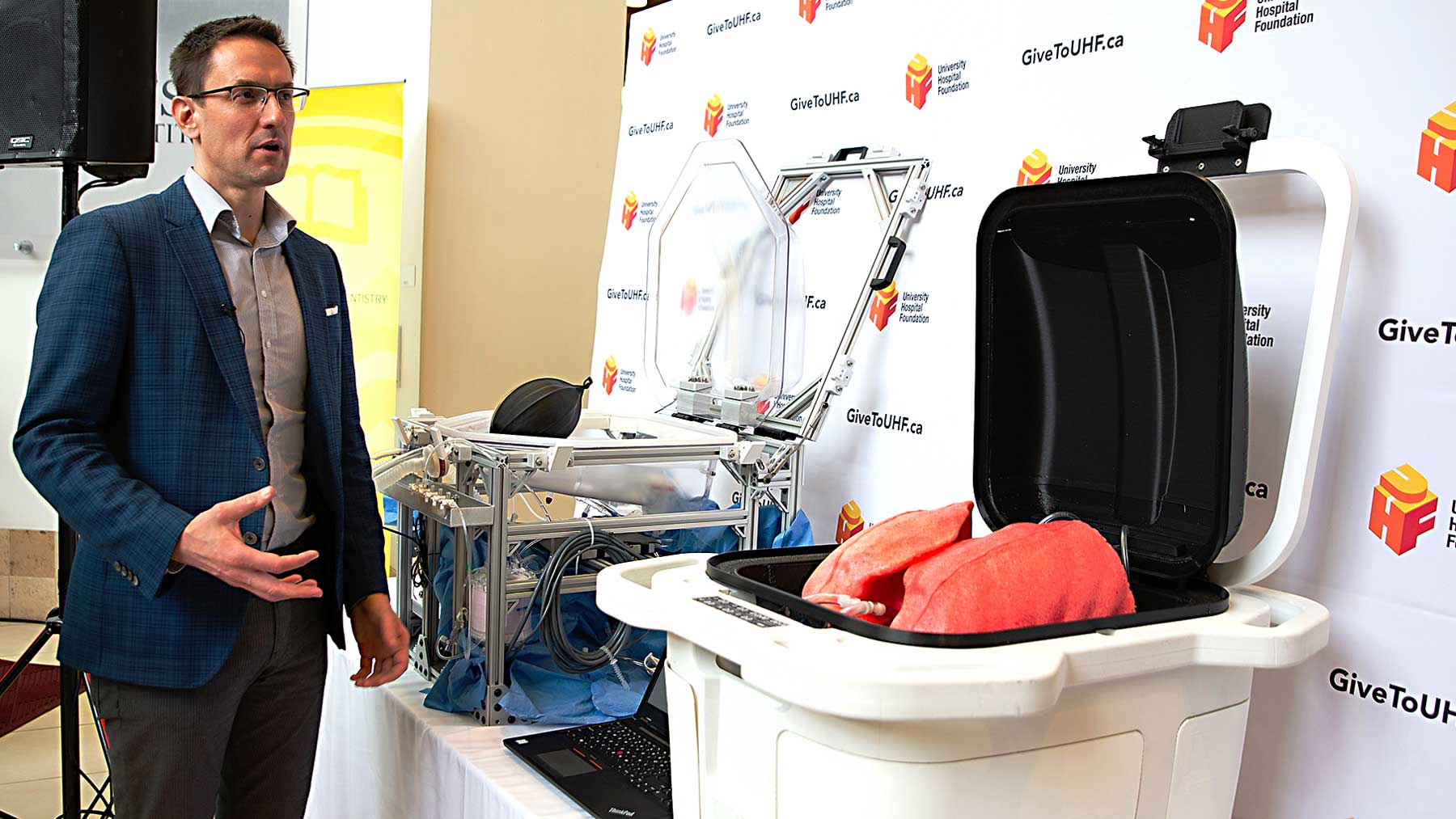 (Laura Vega/ University of Alberta) — A University of Alberta-led trial has demonstrated the potential of the Ex-Vivo Organ Support System (EVOSS) device to increase life-saving opportunities for patients waiting for a lung transplant. 
The study, published in Nature Communications, confirmed the efficacy of the device in using negative pressure ventilation ex situ lung perfusion (NPV-ESLP) to assess and reclaim donor lungs that were initially deemed unusable for transplantation based on poor lung function.
EVOSS, invented and developed by U of A medical researchers, is making strides in the mission to solve two of the biggest issues in organ transplantation—the low number of healthy organs available and the limited window of time to get a donated organ to a patient.
The need for viable lungs for transplants is expected to increase in the future, due to a significant number of patients developing pulmonary fibrosis as a result of COVID-19. (…)
[button href="https://www.ualberta.ca/folio/2020/12/lungs-in-a-box-to-meet-the-organ-shortage.html" arrow="true" new_tab="true"]read full story[/button]: