Here's how to know if your kid has COVID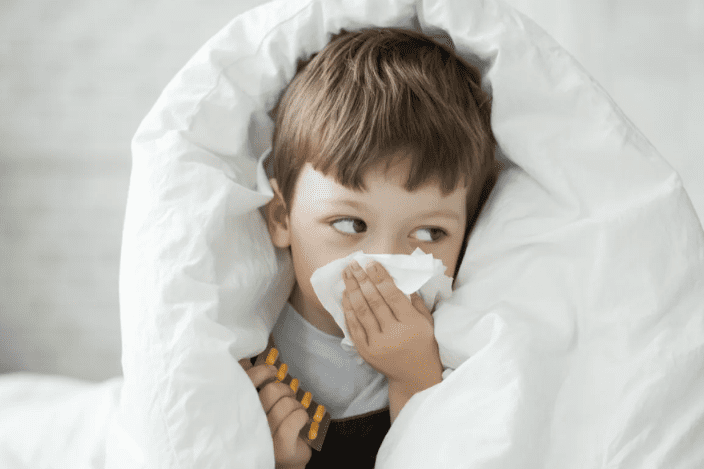 (Willow Smith/ CBC News) –– Graciano Dela Paz said it was the sickest he'd ever seen his three kids.
"It's scary," he said of their bout with COVID-19. "You know that people die because of this sickness. I would visit them in their beds to make sure they were breathing."
It was the end of December and his wife, May Dela Paz, a personal support worker at a retirement home in St. Catharines, Ont., had already tested positive for the illness. The family had been scrupulous about isolating from her, but it wasn't enough.
A few days after his wife fell ill, Graciano spiked a fever. And then, like dominoes, each of his three children, two boys ages 14 and 16, and his nine-year-old daughter, got sick with COVID. All three had fevers, chills, coughs and headaches, and his 14-year-old son also experienced nausea and vomiting.
[button href="https://www.cbc.ca/radio/whitecoat/here-s-how-to-know-if-your-kid-has-covid-and-what-to-expect-if-they-do-1.5933877″ arrow="true" new_tab="true"]read full story[/button]: