What is endometriosis and how did it fuse a glamour model's organs together?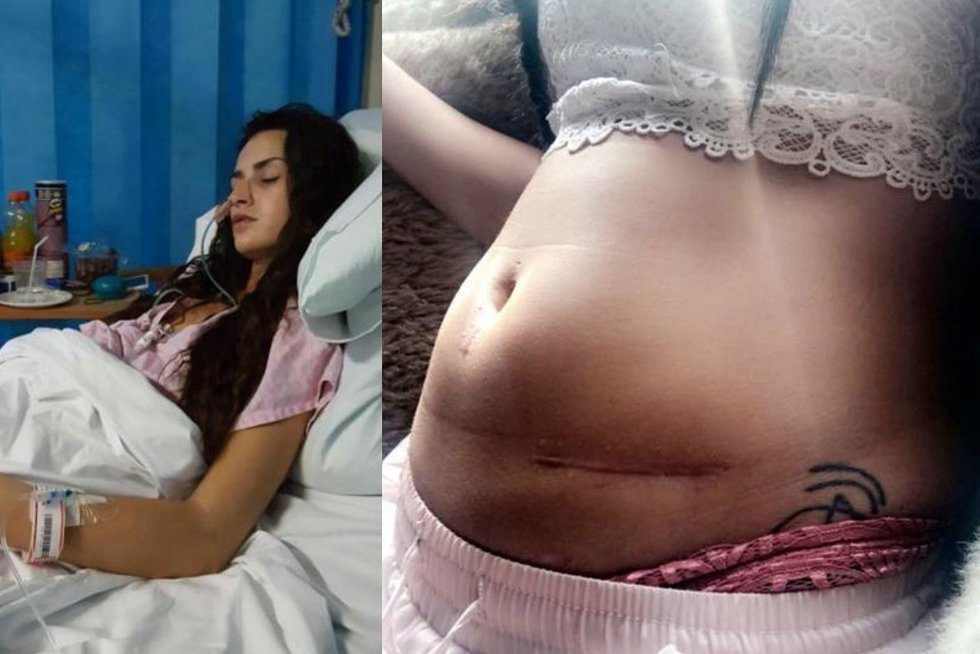 (Kashmira Gander/ International Business Times) — A former glamour model whose organs were fused together by endometriosis has spoken out about suffering from the debilitating condition.
Endometriosis sees tissue in the body behave like the lining of the womb found elsewhere in the body. Pelvis disease, a rare complication of endometriosis, caused 26-year-old Carla Cressy's uterus, bowel, fallopian tubes and ovaries to fuse together by scar tissue.
Flare-ups of the disease, which affects females of childbearing age, resulted in the former Nuts and Zoo model vomiting uncontrollably and enduring six-week-long periods.
As it had affected her bowels, everyday foods including coffee and pasta exacerbated her condition. And as the symptoms mirror those found in irritable bowel syndrome, her endometriosis was left untreated for a decade.
Cressy has undergone several major surgeries to drain 2.5 litres of pus from cysts inside her body. (…)
[button href="https://www.ibtimes.co.uk/what-endometriosis-how-did-it-fuse-glamour-models-organs-together-1654268" arrow="true" new_tab="true"]read full story[/button]